Testimonials
Huge thank you to the best team in R&J capital Alex, Peter, Prakash you guys are the best, they made the impossible, possible, the process wasn't easy but they did everything in their power to make it as smooth as possible for me
Joseph Natanov
Kew Gardens, NY
We highly recommend using R& j mortgage company for any home purchase and refinancing needs. The experience was truly remarkable and smooth going. After a few bad experiences with other lenders this one was outstanding. I highly recommend dealing with Peter he is honest and straightforward. This is beyond a 5 star review ××××××××××××.
Audra Walsh
Kew Gardens, NY
I would highly recommend working with Ms. Tekdemir. She was helpful in helping me obtain my loan. Since I was a first time home buyer, she literally held my hand throughout the entire process; without a doubt, I would recommend her to my family and friends. She exceeded my expectations and went above and beyond to ensure my loan was being taken care of. I rate her work ethics 10+, thank you for all you have done!
Jesus Roldan
Kew Gardens, NY
The team at R&J are truly one of a kind. My broker Alex was pleasure to work with from beginning to end, him and the rest of the team did a fantastic job at making the process as painless as possible. Even when the going got tough they found the best solutions to finally closed the deal. I recommend this team 100% and I will definitely be back to do business with them. Thank you Alex and the entire team at R&J.
Jose Ferreiras
Kew Gardens, NY
Robert and his team went above and beyond helping me to close on my first home. Looking forward doing more business. Definitely recommend them for mortgage and refinance needs. A++++
Roman Kaykov
Kew Gardens, NY
We were extremley happy to work with Jake and Anastasia when we purchased our new home. They were helpful and trustworthy. We knew we can count on them and they did an amazing job!!
Shlomit Vaknin
New York
Professionalism, Quality, Responsiveness, Value Thank you Robert for helping me with my mortgage. I saved over $400 a month. 10/10 recommend!!
Jahirul Islam
New York
Professionalism, Quality, Responsiveness, Value Thank you, Robert. You built the amazing team. This has been my 3rd time using your services, always professional and with the highest quality. Particular thanks to Anastasia, which was truly patient through the process
Arsen Karapetyan
New York
We had a great experience! Very efficient ! Great advice through out the refinance process. Recommend this team!
Milana Pinkhasova
New York
Dedicated and skilled professionals. As mortgage brokers they closed my deal fast (within one month) compared to a large bank that took 3 months last time I did there. The professionals at r&j capital are responsive and diligent.
Nelly G
New York
I've tried many places and everyone knows how sensitive the process of finding a good mortgage source is. Let me tell - this is the place. I mean responsible honest and caring for their clients , completely helped me through the process from start to finish . Will definitely be recommending. R&j capital, Thanks guys !
Tony Abramov
New York
Excellent Service very helpful Robert and his team especially Olesia they handled everything I didn't had to worry about anything Thank You Robert and Olesia ???????? 100% recommended
Adnan Shamim
New York
Did my mortgage with Robert Niyazov and his team several times starting in 2002. Was always amazed at their professionalism and care for the customer. Thank you and continue thriving-you guys deserve it. Already recommended them to friend and family.
Pilar Gomez
New York
Everything went according to plan. There were no surprises. R & J and his team delivered exactly what they promised! All aspects of the process were professional, timely and met all our expectations. Robert and his wonderful team did an amazing job! Highly recommend them to everyone!
Emanuel Khaimov
New York
Absolutely the best experience... I used Robert in the past, 3 years ago for a refi and used him again on a purchase because of the pleasant experience I had. He and his crew are both knowledgeable and responsive throughout the whole process. Robert's assistant Olesia let me know all the requested docs from the bank upfront and made it super easy compared to dealing with any banks directly. There is no bs when Robert tells you exactly what he can and cannot do, from the very beginning, he kept his word and got me to closing smoothly and quickly... I cannot thank him and his team enough for the work they did!
Seewoo Sung
New York
We got a great deal from R&J capital mortgages on both refinancing and the purchase s. Had a pleasant experience. The whole Process was a pleasant experience. I will always come back and recommend. Thank you guys
Elizabeth Kandov
New York
Thanks again R&J Capital for your help in getting me a mortgage. Everything went well just as promised. This was our family's fourth transaction. Robert, Anastasia and the team - you are the best. You know I will recommend you. High marks!
Ben Mingov
New York
thank you team for making my dream a reality. love our new home - buying it would not have been possible without the mortgage you were able to fund for us. will recommend without a doubt.
Abigail Niyazov
New York
Caring and understanding people and exceptional professionals. Robert and Yuri took care of our mortgage quickly and efficiently. Will always highly recommend.
Marina Badalov
New York
Great company! Amazing team! I work with R&J Capital Group for several years already and I am very happy I met them. Jake worked with me on a purchase in 2015 and 2019. His exceptional level of customer service can not be beaten. He managed our expectations and guided us through the mortgage process very professionally. I recommend this company to everyone who needs mortgage. Thank you guys for everything!!
Dmitriy Zusin
New York
Amazing service. Delivered on all promises and took excellent care of all steps of the process. Wonderful team.
Abigail Honor
New York
I want to thank Robert, Ewa and Alice for doing such a great job!. Everything went very smoothly and they got me a terrific rate! I highly recommend R & J capital.
Karen Ziselman
New York
Great service. Nice, very competent, knowledgeable and responsive stuff. We closed couple deals with them and never had any issues, compare to other companies we used. They always try to serve your best interest. It's a pleasure to work with people like that, which is very rare in our days. I would highly recommend them to everybody.
Vitaliy Andriyashchuk
New York
A huge thank you to the R&J mortgage team for making my dream a reality. We love our new home and buying it would not have been possible without the loan you were able to fund for us. We will recommend this company to anyone in the Queens area looking for a mortgage.
Isabella Hall
New York
Robert Niyazov and his team are awesome. Special thanks to Yuri for handling this unique refinance transaction. They reduced my rate in half!! Everyone was responsive throughout the process. Will definitely use them again and will refer friends and family. Robert isn't only a mortgage professional but I would call him a debt management specialist. Thank you all.
Joe Levy
New York
We did our mortgage with Robert Niyazov of R&J in Queens several times starting in 2002. were always impressed by their team professionalism and care for the customer. Thank you and we hope you continue thriving as your company really deserves it. We already recommended them to a friend and family.
Rihana Smith
New York
Working with R&J Capital was an absolute pleasure. The whole team was responsive and knowledgeable. Thanks to Robert and his entire team, we got the loan we needed in a timely manner.
Fast Care Medical Diagnostics, PLLC
New York
My income is very bonus based, so it's not easy for me to get a mortgage. Although my total income qualifies me for any mortgage, 2 large banks rejected my application. I found these guys on google and they were able to get me a mortgage very quickly. Not only that, but the rate was the lowest I had seen. They were very communicative, and I was very happy with the whole experience. I would def recommend these guys.
EC Records

Amazing team!! They helped us with our refinance process with no problems. Everything was quick and easy with Jacob.
Nellya Khodzhiyeva
New York
Wow! R& J Capital group have worked magic on my mortgage. They helped me get approved for a mortgage and get me a great rate that no other broker a able to give me. Robert and has team has been communicating with me through the entire process and has made the process so simple & easy. Thank you so much Robert! I look forward to working with you again in the future. Keep up the great work.
Rachel Michaelov E.A

Working with Robert and his staff was. phenomenal. They service their clients with upmost professionalism. They were able to get me the best rate possible(better than several other brokers who I spoke to). They were also very honest about how much all the closing costs would be. There were no surprises. I highly recommend them
Gabe Maor
New York
I've refinanced my mortgage with R&J Capital twice. My situation was a bit difficult yet, regardless, R&J Capital made it happen. They were professional, compassionate and understanding with our needs and deadline. The process was simple and effortless. Robert, the CEO of the company made sure we were well taken care of and made sure that our mortgage went through smoothly. Whether it was a last minute question via email or texts with our non ending questions, he was always available and willing to help. Throughout the whole process, it's nice to know that there are people like Robert and his team who are knowledgeable and professional, that have your back.
Rimma Rubinov

I had a great experience working with R&J Capital with refinancing my investment property . They were very professional , very accessible . My point person Olesia was excellent. A+ I got rate that was actual lower than what originally quote to me . Mr Robert you have a great team . All the best
Moussa Toukou
New York
Robert & Olesia, Thank You both for your diligent efforts in securing our mortgage and helping us with our refinance. We are very grateful to you both.
Inga & Anthony Oren
R&J NewYork
Thank you very much for all of your help with obtaining the mortgage for our new house. Your expertise in handling banks, documents, locking rate, coordinating and organizing closing and keeping us informed on each of the steps were greatly appreciated. We really appreciate your help and we are sure we will spreading the word about your professionalism and care for the clients.
Aleksandra Karapetyan

Yonatan and I would like to express our appreciation for your hard work in helping us close deal after deal. Fortunately for us it is only the beginning and we are expecting to keep growing at even higher pace. We hope to keep you guys as part of our team in order to overcome the challenges of growing. We also know that behind you there is an entire office (send our regards to Ella as well!) and we would like to say thank you to all of them. Thank you for your patient, hard work, creativity, dedication, availability and much more during our journey.
Yonatan and Ohad

We'd like to express our highest gratitude to R & J Capital and Robert's whole team for taking care of our complicated multiple simultaneous transactions. They showed utmost professionalism and patience guiding us step by step to a successful conclusion by which we were able to pay off our existing debt and even to buy a new property. Nuria showed us her friendly approach and was staying on top of things throughout the process. We'd definitely recommend this great company for both purchase and refinance any real estate property. They are definitely a place of choice for any mortgage need.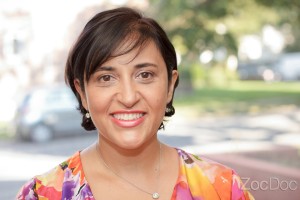 Dr Inna Yakubov
Avon Road, Jamaica, NY
Thank you so much for everything you have done for me and my family. Your office did not just help me with my mortgage but was also very supportive of the problems that have aroused in my family during the process. Thank you so much again!!!
Bella Matatova

Robert and his team were extremely helpful in helping us secure a mortgage for our new home. He helped us get the best mortgage rate possible at a very reasonable APR. I will definitely be recommending R&J to my friends and family in the future. We were able to close within 2 months because of the team's hard work.
Anthony Moy
New York
Robert is a mortgage magician from stray to end Robert and his team got me to close on a time sensitive deal in 3 weeks!!!yes 21 days Robert is extremely knowledgable and educated with today's market that he gets you the best quote available. I will highly recommend him to anyone who's interested in purchasing a property and not dealing with other banks none sense.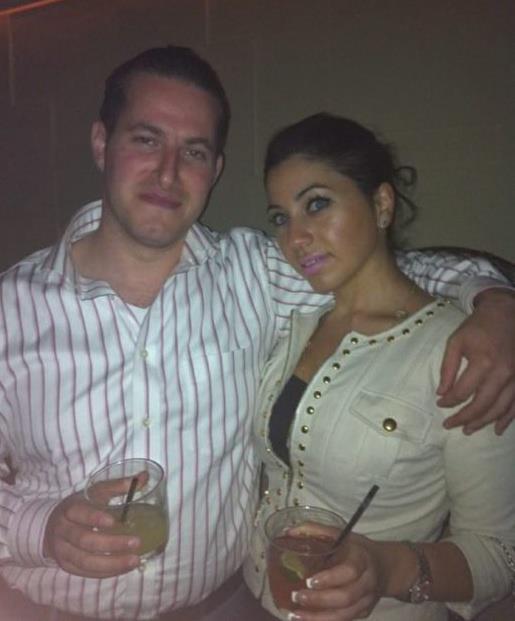 Ilan N Eliana
Brooklyn, New York
Just closed a mortgage with R&J Capital. I have took quite a few mortgages before, this is the best experience I have. Robert is very knowledgeable and works with my need . The staff are also very responsive. Highly recommend them.
Kevin Hust
West Nyack, NY
R&J Capital was fantastic in handling my mortgage. Robert, Nora and Ewa handled my mortgage, were professional, straight forward, and really great to talk to. They were patient with me and answered all of my questions. At the last minute before I closed, as rates went down, they were even able to get me a better rate. Truly fantastic, and I highly recommend.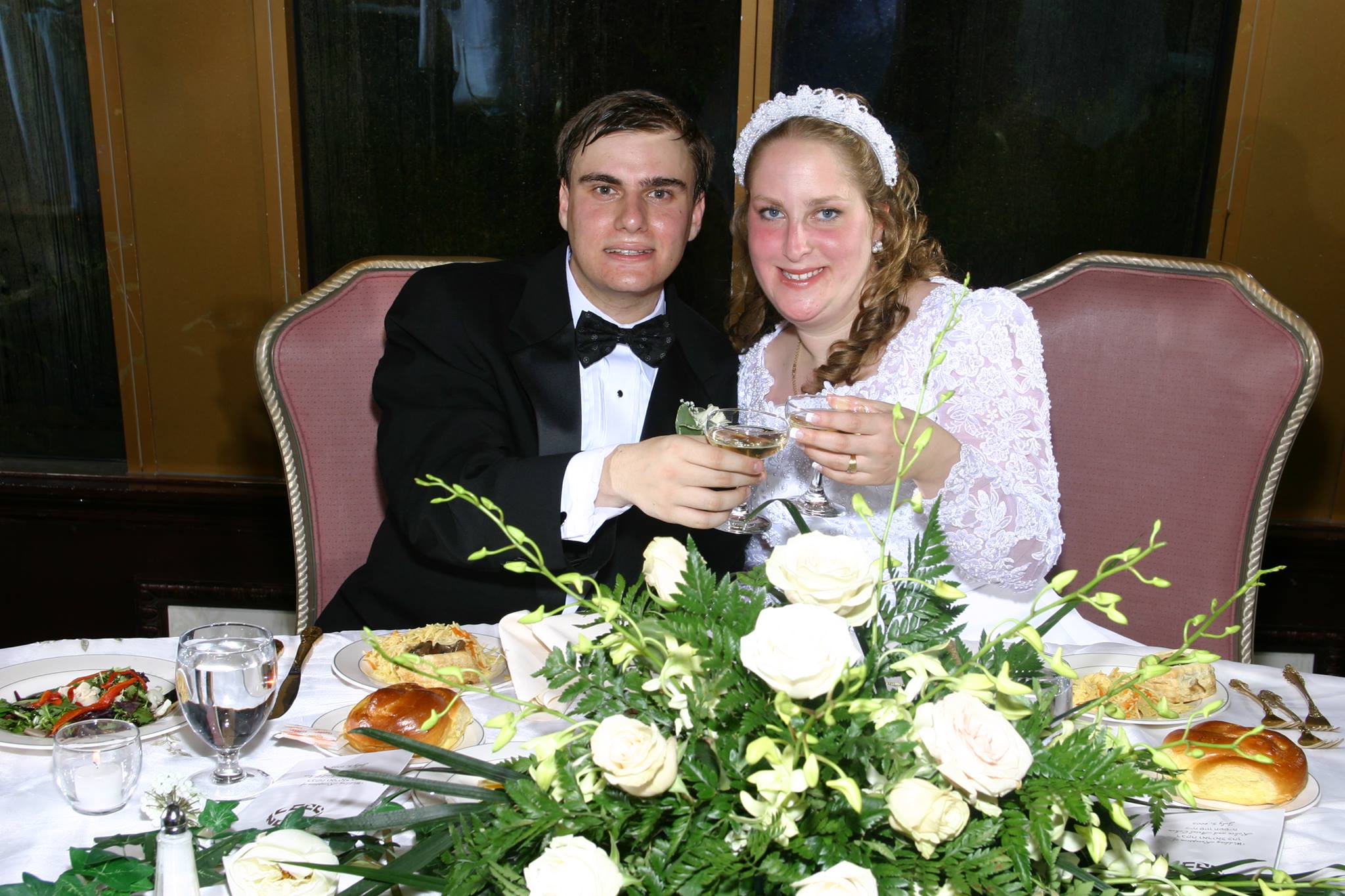 Ariel Cohen
West Hempstead, New York
Arthur Rubinov
Jamaica Estates, NY